KADEX Aero Supply is recognized as an aviation distribution leader in Canada. We promise exceptional, dependable, and friendly customer service. Technical preparation is a cornerstone to our service. You must be prepared.
KADEX maintains a large database of more than 100,000 unique part numbers and stocks over 30,000 unique parts. We keep up with the latest OEM and PMA developments and maintain a comprehensive technical library in order to offer our customers more than a part number and competitive price. We have provided our services to countries around the world for over 28 years. The company operates from Peterborough ON, Calgary AB, and a third-party warehouse in Winnipeg MB; the head office is based in Peterborough.

KADEX Aero Supply was launched in 1994 in Peterborough, Ontario by co-founders John Lavery (Senior Partner) and Ken Blow (Junior Partner) from their passion for aviation and expert knowledge in the aerospace industry. 
Since the beginning, KADEX has grown to include a full range of part supplies, access to millions of inventories all over the world, and utmost quality service.
In 2004, KADEX expanded its facilities to Calgary, Alberta. This allowed KADEX to provide two great warehouses across Canada creating further relationship opportunities and a more meaningful customer experience.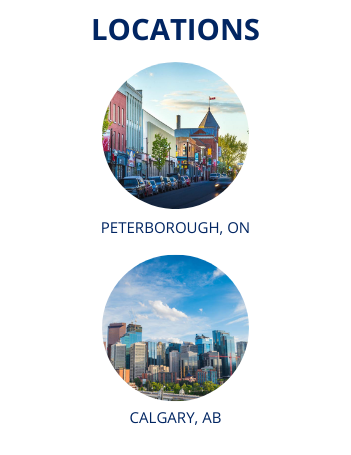 KADEX recognizes the importance of giving back to the community. We focus on environmental protection, economic achievement and social contribution.
We are committed to the protection of the environment through responsible and environmentally friendly operating practices.
KADEX employees are encouraged to participate in undertakings geared towards improving the environment in both their workplace and the community. We also enjoy contributing to the growth and successes in our hometowns. We have many connections beyond our customers and suppliers that extend into various communities, which include charities, fundraising events and community organizations.